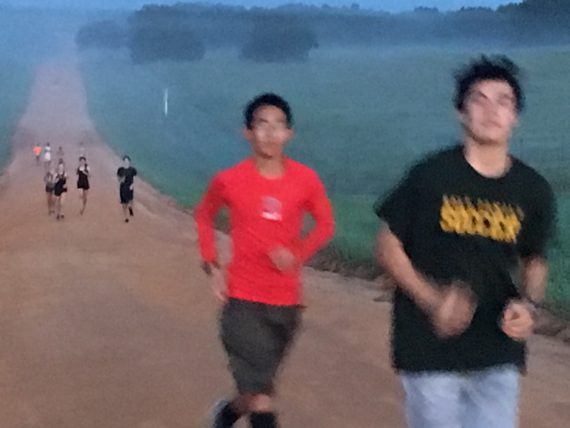 Dear running,
If i remember this correctly, we met when i was 10 years old on the Thomasville Elementary School playground in 1969. Apparently i, like every other child on the playground, was too impatient to walk between playground apparatus so we ran.
But it was that one fateful morning when the Physical Education teacher took my class of 5th graders to the parking lot to time each child in the 50-yard dash that something changed.
Unbeknownst to me, i learned that day that out of the 30 other children in class, the teacher said i had the fastest time.
This was the day i learned about attitude.
Thank you.
•  •  •  •  •
This website is about our mental attitude. To easily leave this site to read today's post on jeff's physical health website, click here.