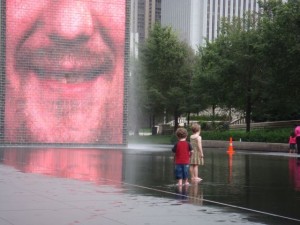 Have you ever done something you weren't supposed to do?  And in order to do it, you had to do it in a sneaky way?  And often, there was a close friend who had already done the thing, and they helped you?
Smoking, drinking, stealing, bad pranks, and so on.
Seriously, these are things adults do not make a conscious effort to teach children.  Can you imagine a Mother saying, "Come here son, it's time you learned how to smoke cigarettes."
Heard a Chantix commercial last night. Chantix helps smokers quit. Let me set the scene:
Mom comes on saying, "I smoked a pack a day for 25 years. I could not quit smoking, no matter how hard I tried."
Until one day……
"I told my son to promise me he would never start smoking."
He said, "Promise me you'll quit."
And the Cat's in the cradle and the silver spoon.  Little boy blue and the man in the moon……he turned out just like me…..my boy was just like me….