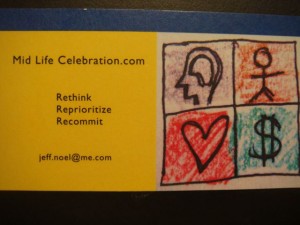 Do you lie to yourself?  We all do.
So?
So what are you going to do about it and when are you going to stop?
Mid Life Crisis.  Mid Life Celebration. Mid Life lies.
Life is about balancing life's big four.  Life's big four?
Yes. Life can be broken down into four basic segments:
Mind
Body
Spirit
Money
It's simple.  People think simple isn't important. Simple is the most important of all.
That's why no one has focused on it relentlessly.
Until 1980.