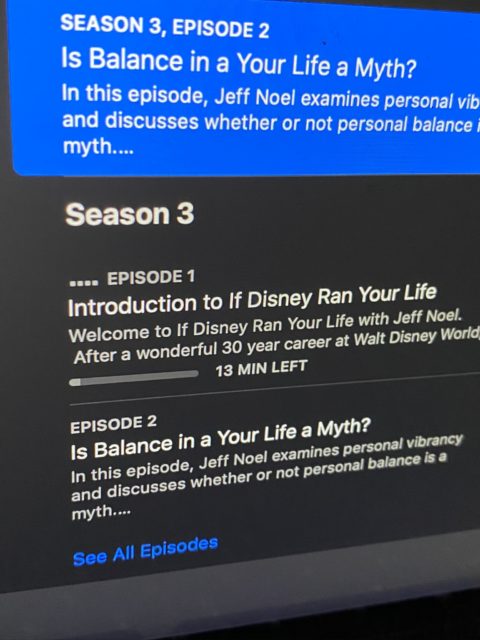 If my life were cut short, this podcast would be the parting gift to everyone i love, everyone i've worked with, and everyone who dreams of a life that we've generally been told isn't achievable – personal vibrancy (aka balance).
Fresh, different, crazy.
Exactly what you've hoped for?
Maybe.
#ifdisneyranyourlifepodcast from Kuwait last week.
Now today, January 31, 2020 it's @ WDW Cast Exclusive location.
Less than 15 minutes.
A 1982 personal Disney story.
Application to setting your bar high (as if Disney ran your life).
72-hour challenge.
Each episode builds on the previous.
The free opportunity of a lifetime?
For now.
(PS. i don't read facebook updates, nor comments, nor FB messages. But i do return texts, emails, and phone calls usually same day, and 99.9% within 24 hrs: 407-538-4341 jeff.noel@icloud.com)
Google "If Disney Ran Your Life podcast"
Peace and blessings immeasurable.
• • • • •
This website is about our MIND. To read today's post about our BODY, click here.
If you want to stay on this site and read more posts from this Blog, click here.