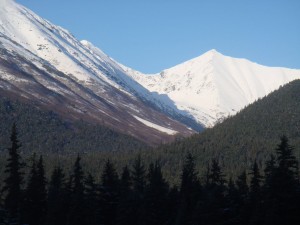 "To Love and be Loved."
"Wait! That's it? That's all you got? Are you kidding me?", people might be thinking.
And I say, "What? it's too simple for you?"
Hello. Earth to astonished person. Wake up. Of course it's simple.
It's profoundly simple, and yet simply profound.
"To Love and be Loved."
Most of life is simple. It's our nature to want to complicate things, to believe, "Everything is important."
Why?  It's remains a mystery to this very day.  Perhaps it's the whole "keeping up with the Jones" syndrome.
Simplicity is the way.  The only way.
By the way, "I'll bet you still don't have an answer, do you?", he thought to himself as he finished writing this blog post.