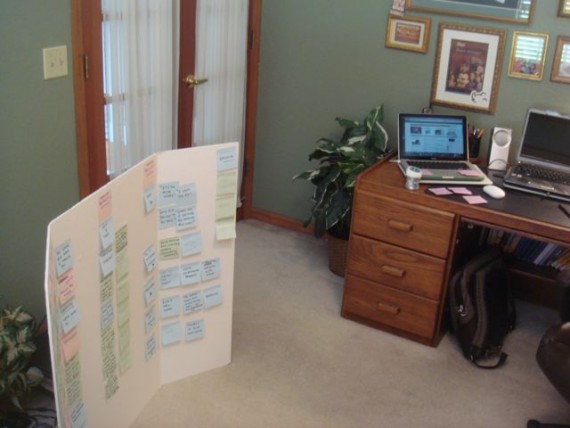 Let's dissect this May 2010 photograph.
The original vision for writing a book happened in 1979, as a college Junior.
Started the process for gathering the content to write a book during Fall 2009. Yes, that's really 30 years later.
The storyboard pictured above completed by Spring 2010.
The book was written Summer 2013.
Only three people knew the book had been completed:
me • our son (13) • the publisher
The first copy went to Cheryl on Thanksgiving morning 2013. She was clueless that it had been finished and was astonished to learn it was actually available on Amazon.
About an hour or two later, i announced to the world (Family/Friends/Colleagues) that the book (and Kindle version) was now available on Amazon.
__________
This website is about our mental attitude. To leave this site to read today's post on my physical health website, click here.