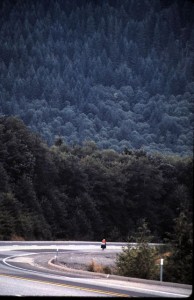 Mid Life in 1980?
Hardly.  I was 21. A senior in college, and a dreamer.
There was a movie that shaped the mid life celebration vision.  A mother was videotaping herself while she spoke to her unborn child.
She was dying of cancer and would never meet her child.
She wanted her child to be able to see and hear, directly from the video tapes, what she wished for her child and what she thought her child might want to know about their mother.
It was in the following days, on the lazy, sunny, fall days in West Chester, Pennsylvania that I dreamt of writing a book for my children.
The book would contain all the secrets of life, learned through books, travels and experiences.
While the Mid Life Celebration website is two years old, the name and vision are the same, what's morphed is Mid Life Celebration's purpose.
And it's more exciting than I could have ever imagined 30 years ago. Ever feel like that?
Do you have important dreams from long ago that are more exciting today than when you first dreamt them?
How did you go about keeping them alive all these years?  Or, how did you go about reigniting the flames?
Why?