Photo: Heather Pinson.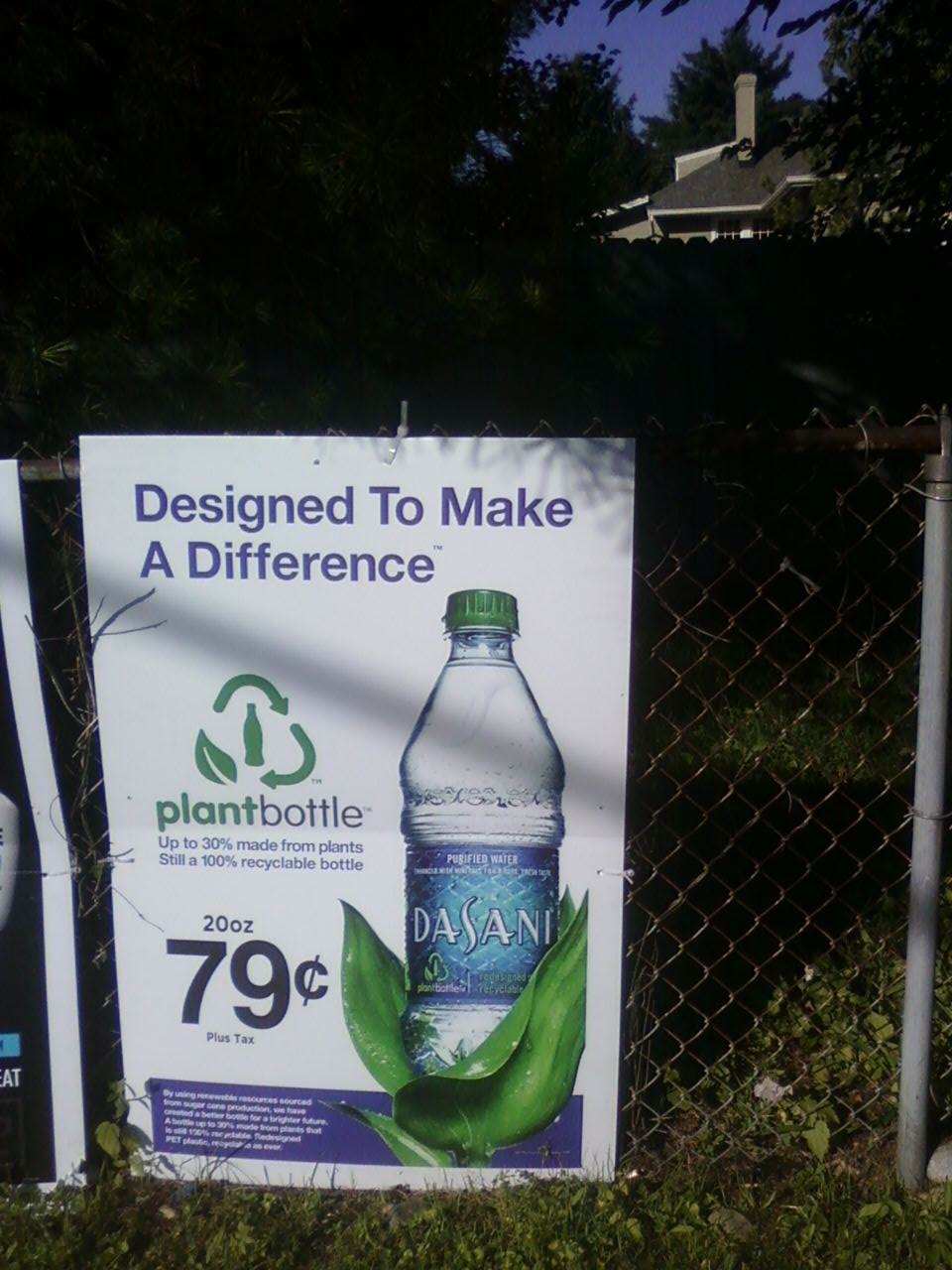 Sometimes you just need to go for a walk with your daughter to get a little perspective. When we change the way we look at things, the things we look at change. If it works with a water bottle, how much more effective would it be if we believed it to be true for ourselves? Perspective: get some. Go! Make a difference.
Editors note: Look closely in photo: "Plant bottle, up to 30% made by plants. Impossible?