jeff noel started the same time (late September 1984) as Michael Eisner, Disney's new CEO. A week later, Michael Eisner gave a welcome speech to Walt Disney World cast members before the Magic Kingdom opened to Guests, describing his vision for Disney's future. I took this photo. Left to right: Mickey Mouse, Michael, Jane Eisner, Luanne Wells, Frank Wells. This is one of the worst pics jeff noel has ever taken.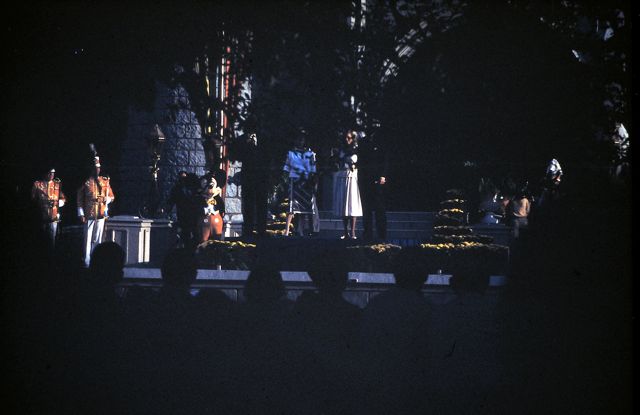 A few years into my Disney career, I dreamt of one day being Disney's CEO. What a Goofy thought.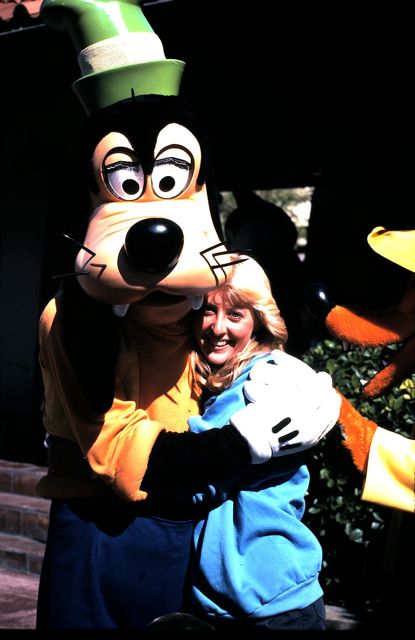 To this very day, I remain absolutely, positively Goofy about Cheryl (above).
What I have learned from life is that you couldn't pay me enough money to be a Fortune 500 CEO. Life has a funny way of grounding our blind ambitions. Thank goodness, eh?
Next Blog