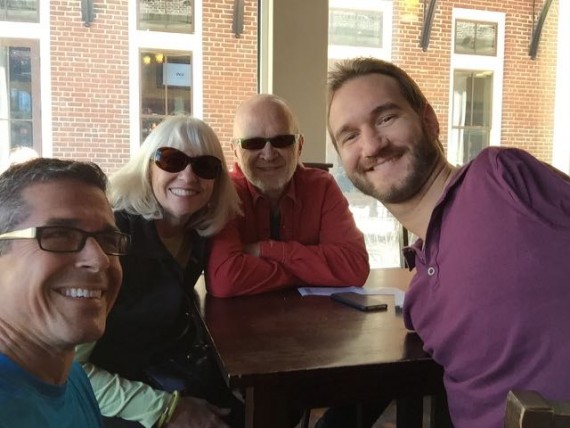 Sage advice passed down from generation to generation:
We can be angry for what we don't have or be thankful for what we do have.
Is this the one simple idea that determines our lifetime attitude, positive or negative?
Nick Vujicic, above, was born without any limbs.
He's my go-to person when i need a tough reminder that my excuses are invalid.
One hundred days ago we had a chance meeting at Axum's Coffee in Winter Garden, Florida.
Next Blog