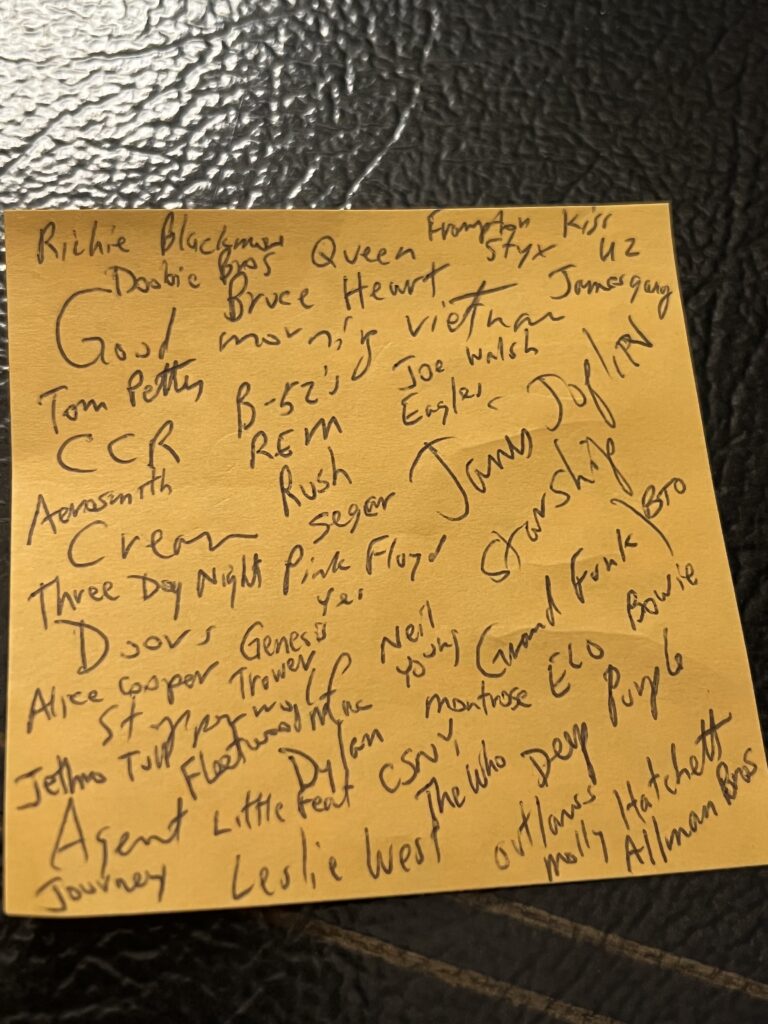 Lemme see your list, your first-love music genre.
Well, as a child/adolescent, Pop music from the car AM radio station was all we had. Probably a ton of one-hit wonders.
When it finally came time to vote with money, Classic Rock was the favorite donation.
No one cares about my list except me.
Same with your list.
Tis what it 'tis.
• • • • •
This website is about our MIND. To read today's post about our BODY, click here.