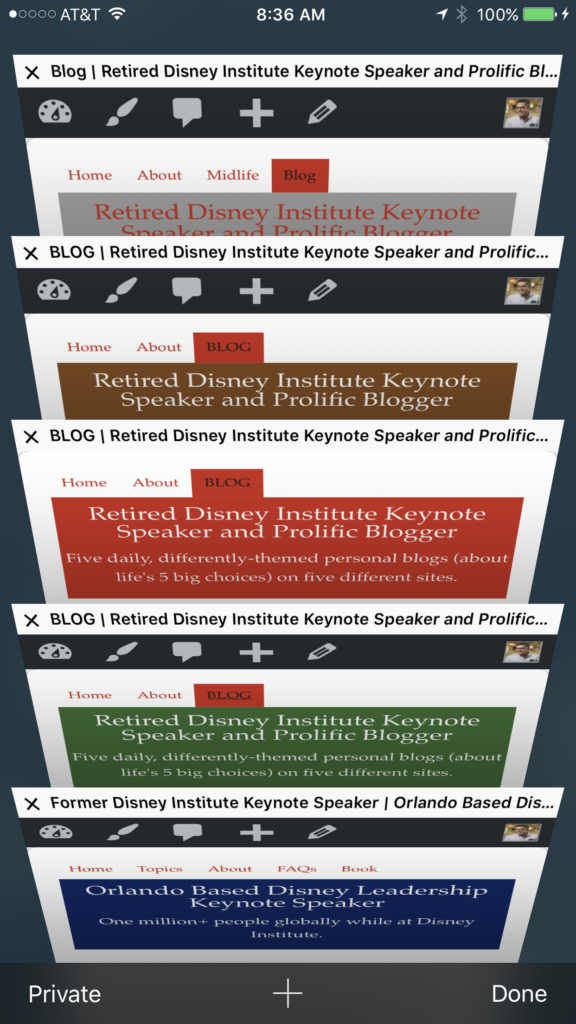 WordPress 5.9 Josephine auto installed yesterday.
WordPress (WP) continues to improve slowly and steadily. Over time, however, the contrast from a decade ago to now is extraordinary. So grateful to learn it one iteration at a time.
i trust WP.
WP changed my life.
Today is the 4,837 consecutive day writing five daily, differently-themed blog posts.
That's 24,180 blog posts.
The official world record by a single author is 17, 212.
No one cares about a blogging world record.
i write, not because i need to, but because i want to. It's a daily, involuntary reflex. One that someday may disappear.
Meanwhile, here's a trip down memory lane…the colored WP website headers are as follows:
Mind – grey matter
Body – brown is between the darkest and lightest skin
Spirit – everyone bleeds red
Work – US dollar bill green
Home – Dark blue is fav color
Working diligently to decide the future of my workload.
• • • • •
This website is about our MIND. To read today's post about our BODY, click here.