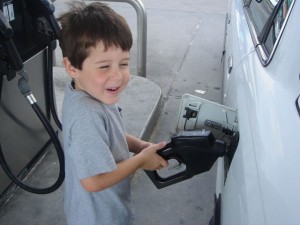 Everybody says, "They grow up fast!"
Maybe it was looking at hundreds of 2005 photos last week.
Maybe it was watching a few very cute videos from 2005.
Maybe it was sleeping alone in this Albuquerque hotel room last night.
Maybe it's all the promises I've made to him that are still unfulfilled.
Maybe it's those colored beads in the bottle, one for each weekend until an 18th birthday.
We get one shot at this. Only one.
And everybody says, "They grow up fast!"