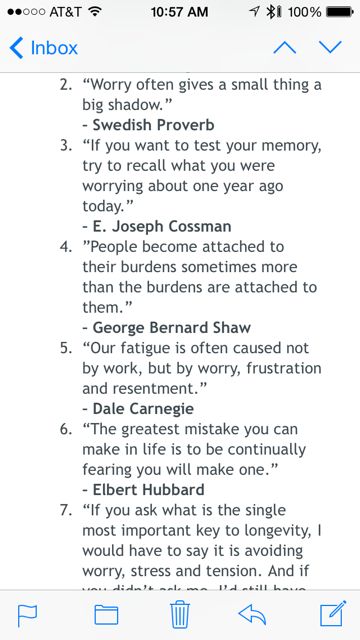 (photo: iPhone screen shot – from one of yesterday's many emails)
It's natural to worry about how we'll get through tragedy, pain, and uncertainty.
Worry is a thin stream of fear trickling through the mind. If encouraged, it cuts a channel into which all other thoughts are drained. – Arthur Somers Roche
And because it's so natural, we actually have to spend our lives learning how to make this an unnatural response, not an auto-response.
Not worrying is not an act of denial, nor a manifestation from not caring.
It is strength. Growth. Victory. Wisdom.
Next Blog