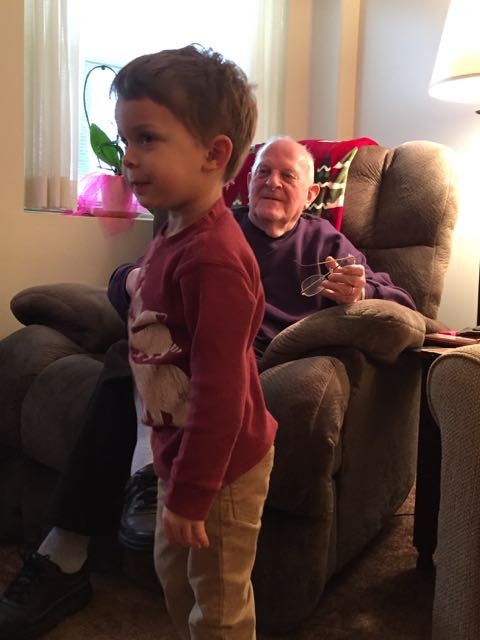 (photo: Not quite four, not quite 89. One learned to walk in the past couple years. For the other it's impossible.)
A steady dose of, "Who cares?"
January 5, 2015. Will this day be remembered on April 15, 2015?
You know, the early morning part of saying goodbye to aging parents, the rental car return, the non-stop flight to Walt Disney World, the temperature change, the home inspection after being gone for 10 days?
Will the observations, conversations, fun, food, concerns, insights – will any of these matter in 100 days?
Next Blog