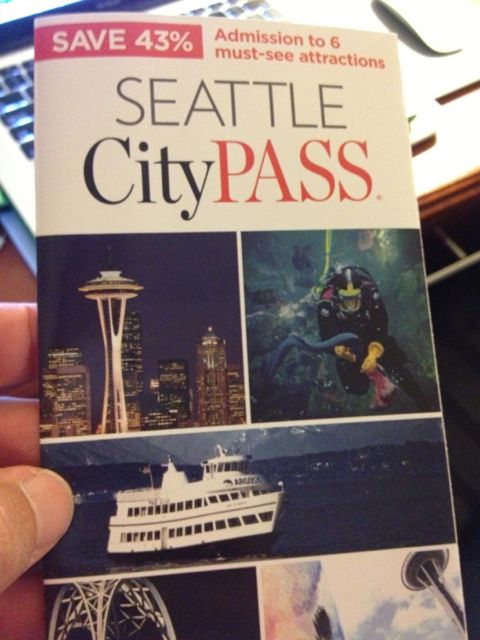 Early breakfast at Brella's (short for umbrella) in hotel.
Walk one block to Space Needle – up to observation deck 530 feet up (Needle is 605 feet).
Return to ground level, walk 100 meters to Ride a Duck.
Rode the Duck for 90 minutes.
Walk 50 meters, take monorail to downtown Seattle.
Lunch at Pike Place Market.
Tour Pike Place Market.
See first ever Starbucks.
Take break at a different Starbucks.
Tour Seattle Aquarium.
Enjoy Argosy Cruise tour through harbor.
Dinner at The Crab Pot.
Monorail back to Space Needle.
Up to observation deck again for sunset.
Down again, ice cream, return to hotel.
One good day.
Next Blog