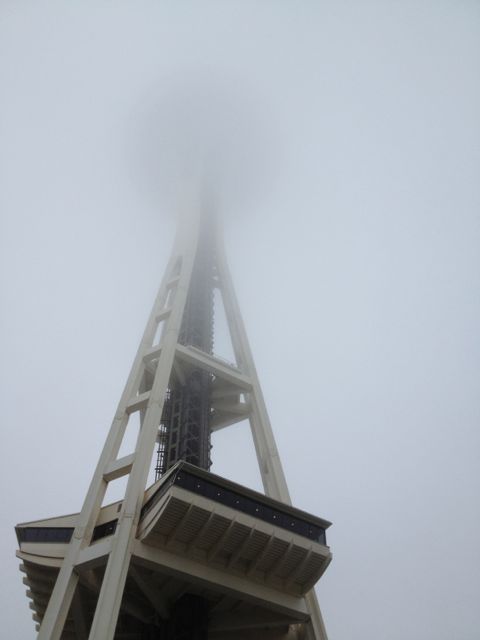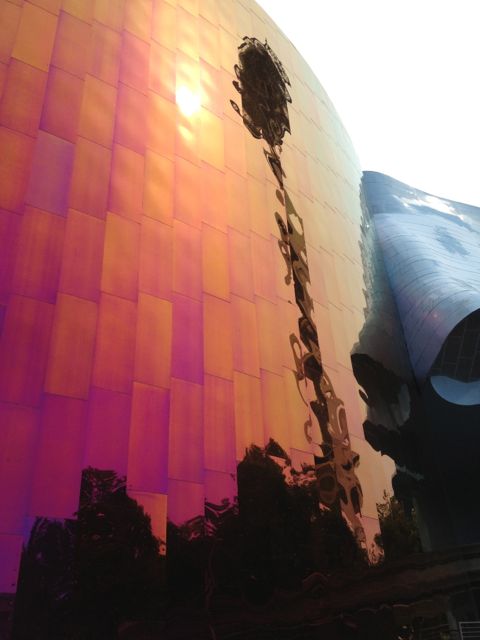 Top photo is the first one from yesterday – our final vacation day in Seattle.
Bottom, the final Space Needle photo – a reflection off the EMP Museum.
Love being mindful that each time we do something – special or ordinary – it might be our last chance.
Ever.
Have found, through repetition (aka practice) that thinking this way as a habit doesn't require extra effort once it becomes a habit.
Weird.
True.
Next Blog