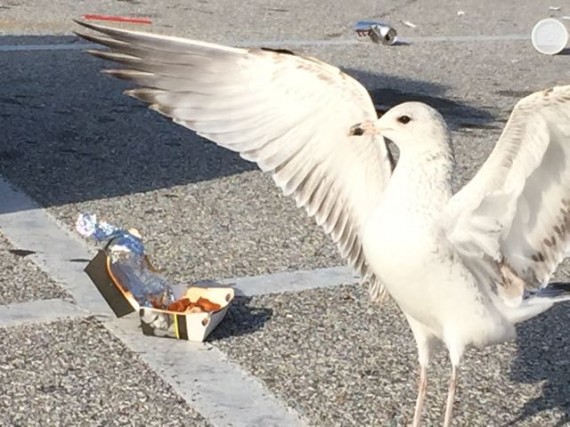 (photo: Walmart parking lot.)
The Seagull is making a statement to the other birds wanting a piece of what's in that box, "Back off".
Are you strong enough?
Less than three weeks for a one-year experiment to conclude.
Grueling.
Tiring.
Revealing.
When you become famous, nobody looks at you as a human anymore. You become public property. – Beyonce
There are books in progress that will raise Mid Life Celebration's public profile.
A goal so ridiculously big that fame is worth the risk. -jn
Remember, none of these words for a year: I, me, mine, my.
Why?
Because for a prolific writer to not use them is impossible.
PS. Not even in emails, social media updates and comments. Insanely difficult. Ludicrous.
Next Blog