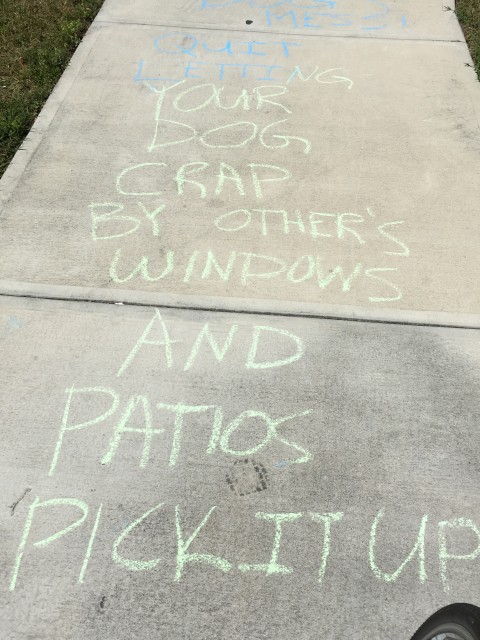 A side trip near the end of a 25-mile bike ride took me through an enormous apartment complex near our home. Was scouting out short cuts for when i'm running.
Didn't find a short cut due to a comprehensive perimeter wall, but did discover a plea from one neighbor to another:
Quit letting your dog crap by other's windows and patios. Pick it up.
Would it be too much to ask the author to add the words please and thank you?
Attitude is everything. Or so they say.
__________
On April Fool's Day 2009, jeff noel began writing five daily, differently-themed blogs (on five different sites). It was to be a 100-day self-imposed "writer's bootcamp", in preparation for writing his first book. He hasn't missed a single day since.
This website is about our mental attitude. To easily and safely leave this site to read today's post on jeff's physical health website, click here.