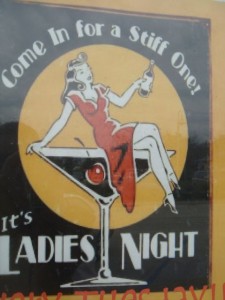 Just when you think you know it all, you are offered some new piece of information that nearly embarrasses you.
That's what happened a few days ago when a Mid Life Celebration blog post comment shared some background data and a link to Generation Jones.
Generation Jones is not a band at Ladies Night, Generation Jones is somewhere between Baby Boomers and Gen X-ers, like born between 1954 – 1965.
Click here to view, if you have any interest, or skepticism.
Not sure I'm buying it, even if it's "two-for one" night.