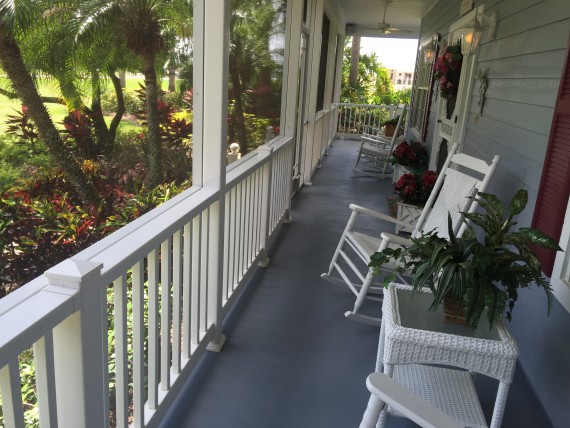 Some people think my retirement from Disney means it's time to sit back and just enjoy life. This is not true.
Retired means only one thing right now. It means i'm only working one job, not two.
As painful as it was to leave Disney after 30 incredible years, the desire to do this has become more important:
Speeches and consulting for organizations that want to change the world.
Photo above is from yesterday's lunch at Mid Life Celebration's HQ – listening to Jimmy Buffett, enjoying the birds chirping and the breezes blowing.
Then it was back to work.
Next Blog