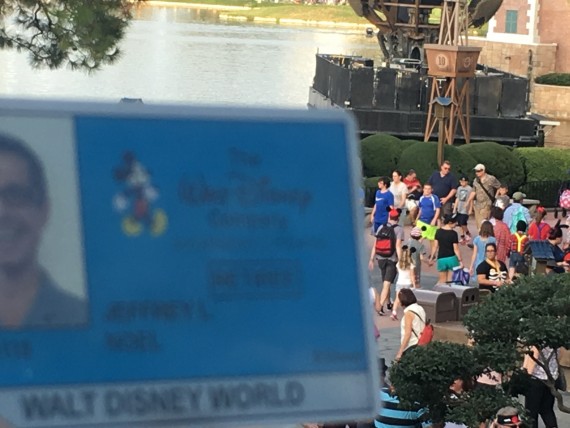 The question i get most often, "So how's retirement life?", always has the same answer:
Working harder than ever, just not as much.
Every "successful" entrepreneur struggles with insecurities that outsiders will never believe exist.
Insecurity comes with the territory.
Trust me, if you knew how insecure entrepreneurs are, you might even go for it yourself (i'm making the assumption you are too fearful to go out on your own).
i quietly and gradually began convincing myself that i was good enough to go out on my own.
One day at a time for six years before retirement, i thrived and excelled at Disney Institute while building the foundation from which to step out as an entrepreneur.
Last night we went to dinner at Epcot.
It was good to be "on property" (Cast Member-speak for Walt Disney World Resort).
PS. Time flies.
PSS. Many entrepreneurs reach a point (i'm there now) where they look back and think, "What was i so afraid of?" Turns out, most fears are simply the devil tempting you to play it safe.
__________
This website is about our mental attitude. To leave this site to read today's post on my physical health website, click here.