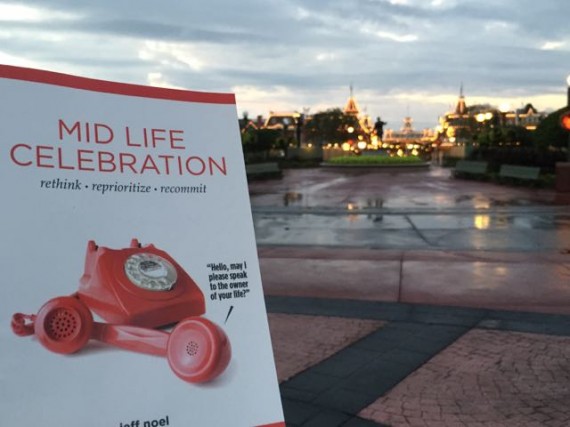 (photo: October 31, 2014 7:25am…)
The final episode?
One final ride on the Walt Disney VIP Cast Member bus from West Clock to the Tunnel drop off.
A walk through the Tunnel to Frontierland. Up the steps and a short cut (few people know) to Adventureland and The Jungle Cruise.
Back behind MO5 and out by First Aid, then onto Main Street USA.
Over to Tomorrowland then back to the Hub, through Cinderella Castle and back through Fantasyland, down the steps to the bus stop.
Didn't make it to Town Square. Had to get back home by 8:am to take our Son to school.
Next Blog
PS. Was in Town Square just two days prior, working. And as this Guest captured on camera, having fun trying to photobomb his picture.