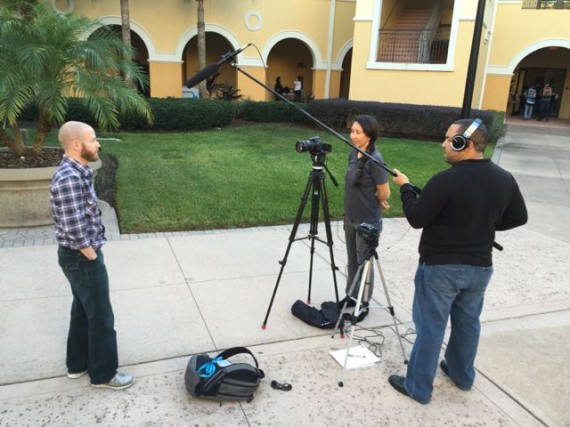 (photo: Capturing testimonials from WordPress Word Camp Orlando 2014 at the Rosen College of Hospitality. Yesterday, December 6.)
If it doesn't work fast, we're on to the next thing.
Like a broken record.
Will the invisible (to ourselves, but clear to everyone else) habit of not seeing things through ever change?
Replace the record or stop playing the record. Period.
Why wouldn't we?
But we love that album.
On second thought, get the digital version. iTunes or equivalent.
Or, and this is a massive or, we could just find a million reasons to stay the course with common sense.
The basics.
Never get bored with the basics.
Inventory the things that influence your attitude.
This is a wake up call if we are honest.
Next Blog