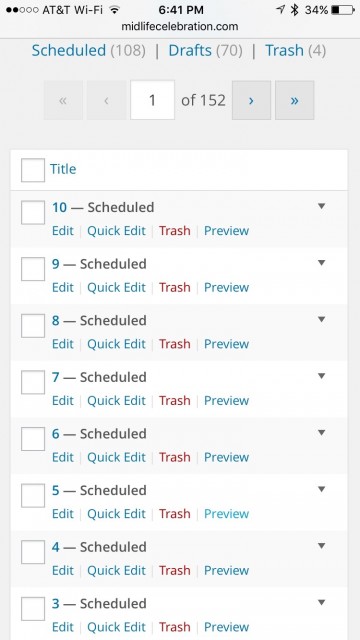 The Internet is full of excuses, although it's unlikely any of us would need help creating a long list.
Excuses will remain until we confess our undeniable purpose in life.
And if we don't know what that is, we need to find out.
Live like you mean it.
Note: As an adult, we don't need to do anything we don't want to. Dangerous to have so much power over our thoughts. Things changed for me when i saw the trap i created by thinking like that. Nearing my 40th birthday (1999) i began .thinking .differently
__________
On April Fool's Day 2009, jeff noel began writing five daily, differently-themed blogs (on five different sites). It was to be a 100-day self-imposed "writer's bootcamp", in preparation for writing his first book. He hasn't missed a single day since.
This website is about our mental attitude. To easily and safely leave this site to read today's post on jeff's physical health website, click here.