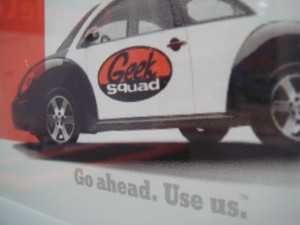 Mid Life Celebration is when Best Buy's Geek Squad delvers on their promise to help people with Internet and Technology challenges.
Purchased a wireless router, wireless printer and Geek Squad installation package here in Orlando, Florida and they installed it yesterday, in Pennsylvania.
There's now a 71 year old in Pennsylvania who's wirelessly connected to the world.
Are you using technology to it's (your) full potential? Or are you lamenting about the good old days?