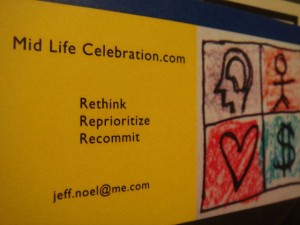 Baby Boomers in particular, along with Generation X-ers, have an extraordinary opportunity to shape the future.
Do you have any idea what your responsibility is?
What makes these two diverse groups so unique is their combination of skills and attitudes:
Old enough to be wise
Young enough to be energized
Smart enough to be concerned
Thoughtful enough to care
Dedicated enough to be the change
Mid Life Celebration is dedicated to making the world a better place, by challenging the top 3% of male Baby Boomers to do something GREAT before they die.
And the indomitable will of any person, any age, any generation, to also help make the world a better place for future generations.