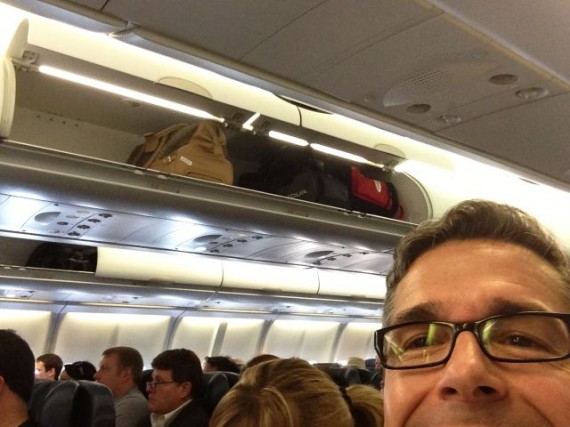 The weird thing about saying we believe in something is how we score on the toughest of tests.
When our buttons get pushed do we have the wealth of attitude to react congruent with our noble beliefs?
Yesterday while boarding an (Orlando) Delta flight for the um-teenth time (like 300k miles-ish) with the trusty, company-issued roller bag, the Delta agent insisted the bag be checked.
Stunned, I mumbled, "Seriously?"
I believe we should be kind, patient, and generous with our calmness. It took everything I had. Seriously!
It was after midnight when the Iowa Marriott called to wake me up (gave the ok earlier) that the bag had finally arrived and was being sent directly to the room…
…
Today's quick thought about our physical health is a click away, here.