Mid Life Celebration turned four yesterday. This was my first "expo"… (such a "rookie amateur")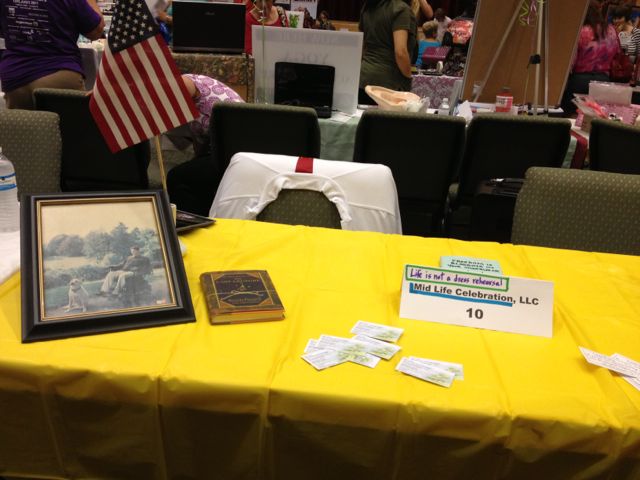 Entrepreneurship is living five to ten years of your life like most people won't. So you can live the rest of them like most can't.
Like, you know, like, um, well, like an entrepreneur. Like some yahoo who started drawing art on the back of business cards.
Something about being able to schedule your priorities versus prioritizing your schedule.
Same thing happens when you spend five to ten years getting in great physical condition – a lot of health crap and concerns disappear.
Like some yahoo who started running one mailbox a day for a week…