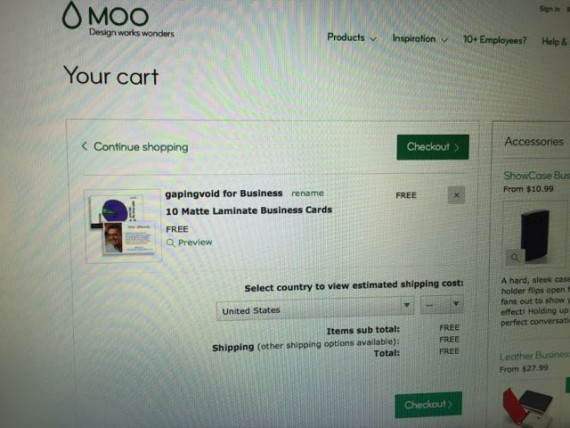 (photo: After six years, still don't have a business card. Ordered some yesterday.)
Five days away from the five-a-day milestone. The key insight is this:
Our path never plays out the way we dream. It's either better or worse. Our job is keep moving forward.
We can never make progress if we stop.
Duh.
Sounds so logical.
Yet why do we quit so soon after we begin these ambitious journeys?
And what happens to the folks who refuse to quit?
Next Blog