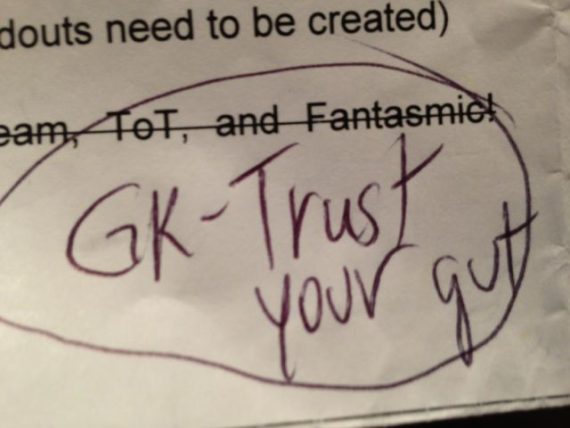 i'm fascinated by the mental results of setting a 10-year deadline.
Not because George Kalogridis, Walt Disney World President said it, but because i believe in it.
Trust your gut.
My gut told me in December 2008, six months before my 50th birthday, to make a 10-year plan to include everything that i wanted to do in life before i die.
The crazy part was saying to myself, "Since no one knows when they will die, what would happen if you set an artificial, yet realistic, deadline in which to do everything you want before time is up?"
Here's the thing, i have never in my life heard of such an endeavor.
So it's likely, no one i know has heard of anyone either.
So if i make this claim that i'm doing it, how crazy (ridiculous) would that be?
i did it anyway.
Trust your gut.
This takes some serious thinking.
As of today, i have 21 months to finish up.
That's the main reason i'm flying to Glacier National Park tomorrow for four days – to see GNP dusted in snow. It may be the last chance i get.
•  •  •  •  •
This website is about our MIND. To read today's post about our BODY, click here.
If you want to stay on this site and read more posts from this Blog, click here.