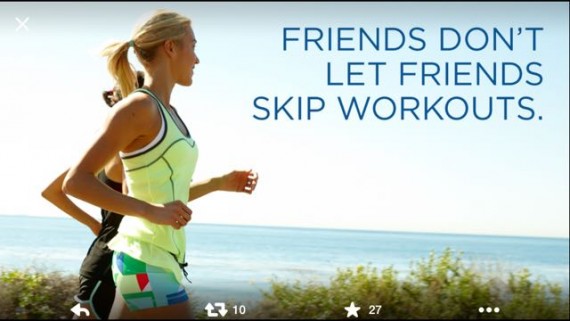 Today is Father's Day 2015. Heading out the door before sunrise to drive to Punta Gorda for the 2015 Sunshine State Games.
Good health is the gift i give my Family.
Motivation is the gift i give myself.
Ever think of your life that way?
Three days ago in Ft Lauderdale, the USA Today caught my attention.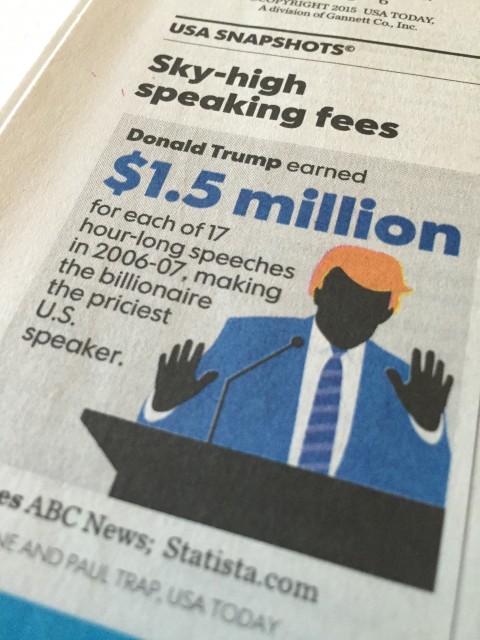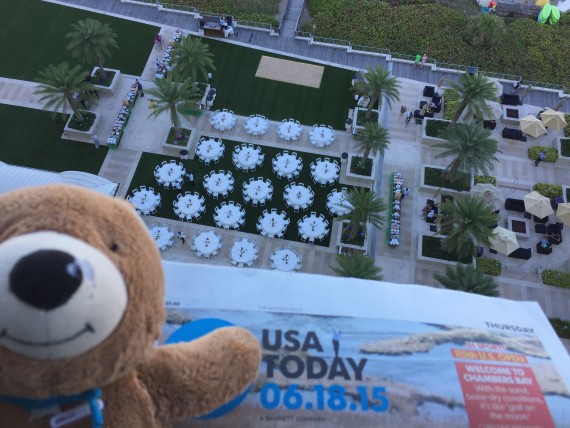 Hoping that Donald's success in business rivals his success with his physical health.
Currently offering a world class keynote speech featuring the Disney Way in exchange for $1.5m $21k.
As business gets busier, the exchange rate will have to increase, simply because of demand and supply.
Next Blog