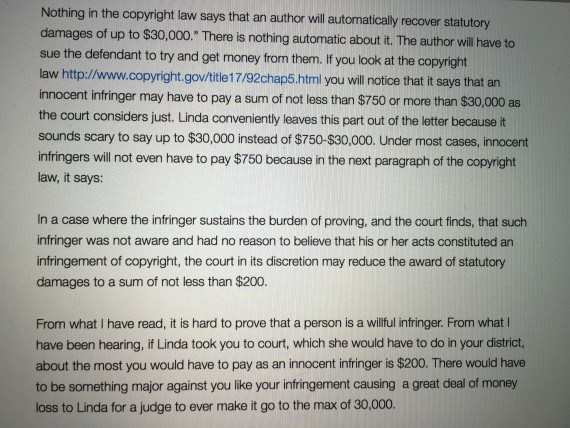 The recent (eight days ago, October 30, 2015) email asking for $7,500 in copyright infringement fees from John W Jolin of Linda's Lyrics, has had me:
rethink
reprioritize
recommit
There is no way i can think of that could have avoided what happened. It was so utterly innocent and unknowing.
Live your life so that if anyone says anything bad about you, no one will believe it.
__________
This website is about our mental attitude. To leave this site to read today's post on my physical health website, click here.