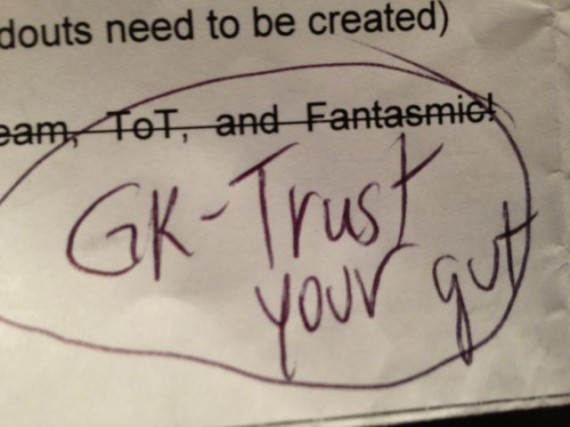 Dear Boomers, when we aren't living each day like we mean it, we're doing this:
Waiting to die
It's a harsh reality.
Think of it this way if you need a second opinion:
She who's not busy being born, is busy dying.
Life is not a dress rehearsal.
Live like you mean it.
You'll feel better. About everything. Not all at once.
But slowly and steadily.
Go.
Today, or tomorrow.
PS. And trust your gut (see photo).
Next Blog