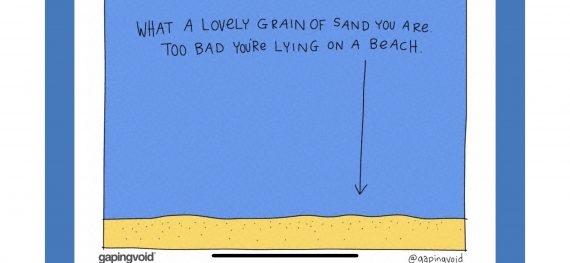 Wow, what am i doing here?
In 30 days, year nine concludes and year 10 begins.
Who takes a dreaded cultural phenomenon – Midlife Crisis – and turns it into joy, discovery, opportunity, and purpose?
Mid Life Celebration was a crazy idea i had while teaching the four-day Disney's Approach to People Management somewhere near the turn of the century.
Bob Spina and i were co-facilitating how the language (specific, carefully chosen words) organizations use determines behavioral outcomes.
Note, the lack of intentionally choosing specific words also determines behavioral outcomes – and the outcomes are not crafted, they are by default, random and unintentional, possibly even detrimental.
Also in this discussion were symbols, values, heritage and traditions, as well as traits and behaviors.
And in the moment, as i was searching for a new way to say the same thing, i told the audience, "Do you have a problem or an opportunity, a problem or a challenge, a midlife crisis or a midlife celebration."
From a tiny acorn, a mighty Oak does grow.
•  •  •  •  •
This website is about our MIND. To read today's post about our BODY, click here.
If you want to stay on this site and read more posts from this Blog, click here.