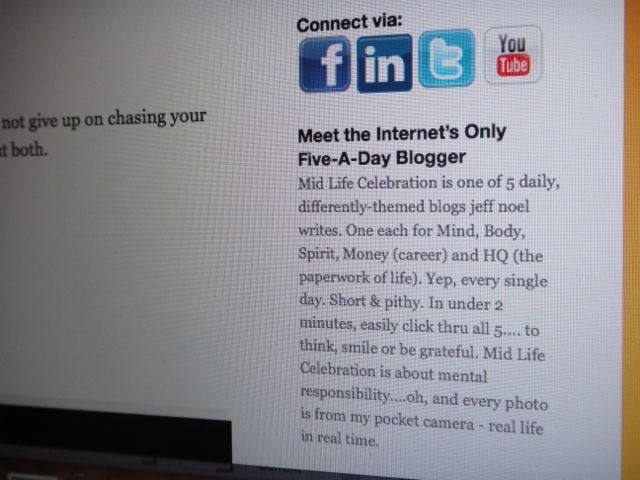 Is today May 4th or February 4th? Actually, it's both. Have you ever gone back to today? Stay with me here… Day in, day out, you do what you do plus you have the opportunity to creatively be better at it. Or not.
I blog. A lot. Daily. Five different blogs. You get that (I know). Ever wonder how I've been able to not miss a day in over three years – all five blogs, 1129 days in a row?
Today is actually February 4, Cheryl's birthday. This post will go public in 90 days (today, May 4). Confusing? It's an experiment. A mindset. To try to become better at what I do.
Next Blog