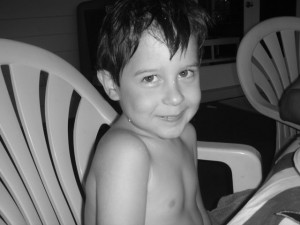 Some of our favorite vacation memories are things we least expected to happen.
Like what happened last night at this blog, during a casual bedtime conversation.
Or maybe it's a story from someone you just met, like Joe, at the resort swimming pool where the kids were playing.
Twenty years ago, Joe's Mom had anywhere from a few days to a couple weeks to live. Joe, now 47, was at her bedside, crying like a baby.
She asked him why he was crying, and he told her he was sad that she was going to die very soon.
She then asked him to stop crying, go for a walk, and then return to her bedside. She insisted that his walk include the halls of the Hospital's third floor.
When Joe returned, his Mom made him promise to not cry for her anymore. "I've had 53 years and a great life."
His Mom was a very wise woman.
Joe understood this after walking the halls as his mother had instructed.
She knew full well the third floor was the pediatric cancer ward.