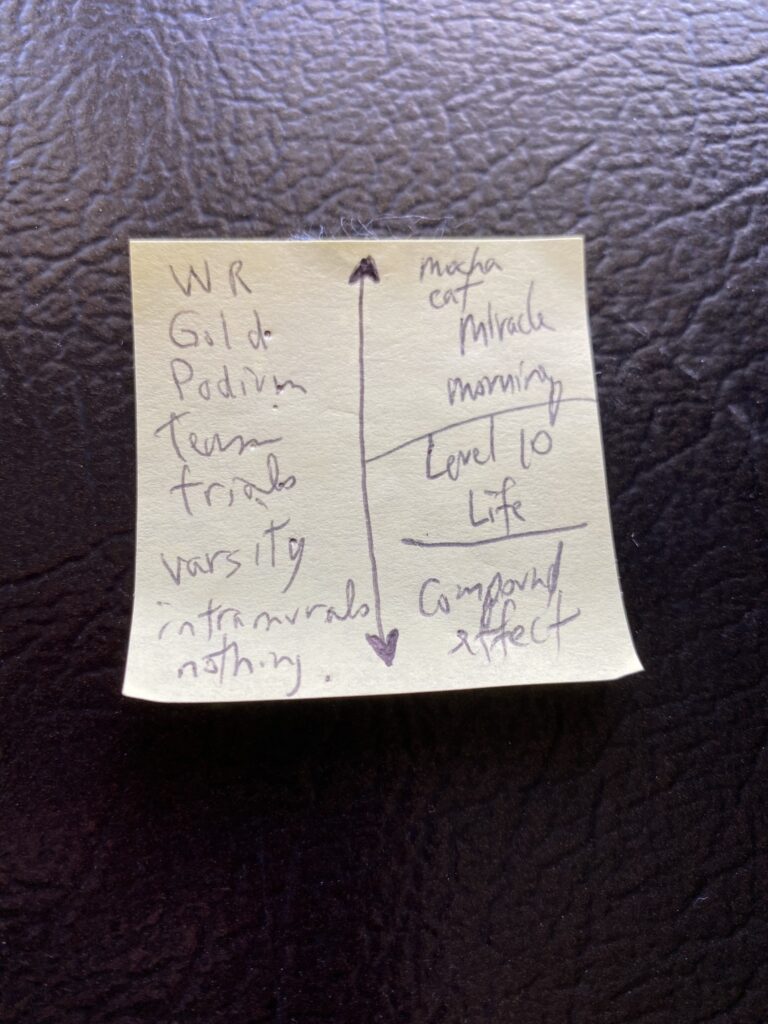 In the photo above, while athletic performance determines what level you reach, your mental attitude and growth mindset must rise to the physical goal. Mind, body, spirit, work, and home are inextricably linked.
Mentally, how important is today?
From a personal vibrancy perspective, your attitude today has the power to propel you forward or hold you back.
Your call.
Every choice on which way you decide to think, everyday, is your call.
Every choice. Every day.
How cool is that?
• • • • •
This website is about our MIND. To read today's post about our BODY, click here.