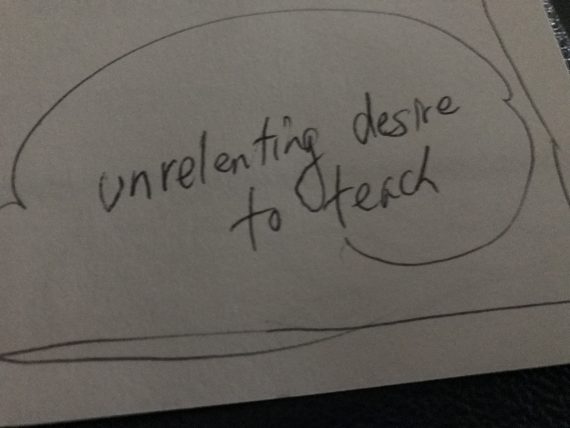 Unrelenting desire to teach.
One of the speakers characterized Brad Ramsey (WPS 2014 Teacher of the Year) as having an unrelenting desire to teach.
In a school, perhaps, this is valued above all other values.
In a Fortune 500, probably never going to make it to the medal podium.
For all of us, the insight: we must find a million ways to persevere when what we are most passionate and skilled at, is not at the top of our company's list.
•  •  •  •  •
This website is about our mental attitude. To easily leave this site to read today's post on jeff's physical health website, click here.