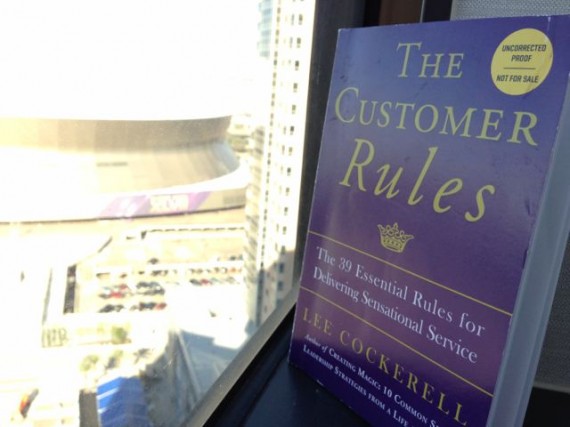 Have we read The Customer Rules: The 39 Essential Rules for Delivering Sensational Service, by Lee Cockerell?
It was released 102 days ago on March 5, 2013.
Should we read it?
Our attitude is directed by our thoughts.
Our thoughts are directed by our actions – actions like what we choose to read.
Next Blog
PS. I'd read it (buy it here) if you have customers and want them to experience remarkable service. Lee's book is the best Customer Service book ever written. Bold claim. Calls 'em likes I sees 'em.