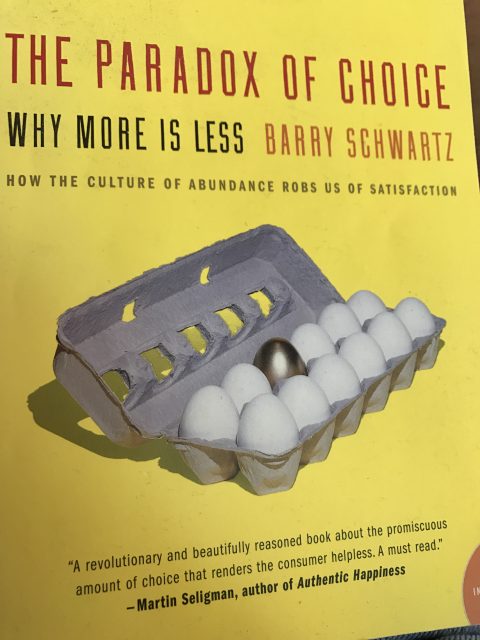 Promiscuous amount of choice.
Wow.
Compelling juxtaposition.
i read the front and back covers of this book two days ago while waiting for a lunch meeting to start.
Catchy subtitle:
How the culture of abundance robs us of satisfaction.
To continue yesterday's initial thought, prompted by this book's use of the word promiscuous, be prepared for the natural human reflex of denial, which is fed by an abundance of excuses.
Please be careful this "reflex' doesn't last a lifetime.
__________
This website is about our mental attitude. To easily leave this site to read today's post on jeff's physical health website, click here.
On April Fool's Day 2009, jeff noel began writing five daily, differently-themed blogs (on five different sites). It was to be a 100-day self-imposed "writer's bootcamp", in preparation for writing his first book. He hasn't missed a single day since.