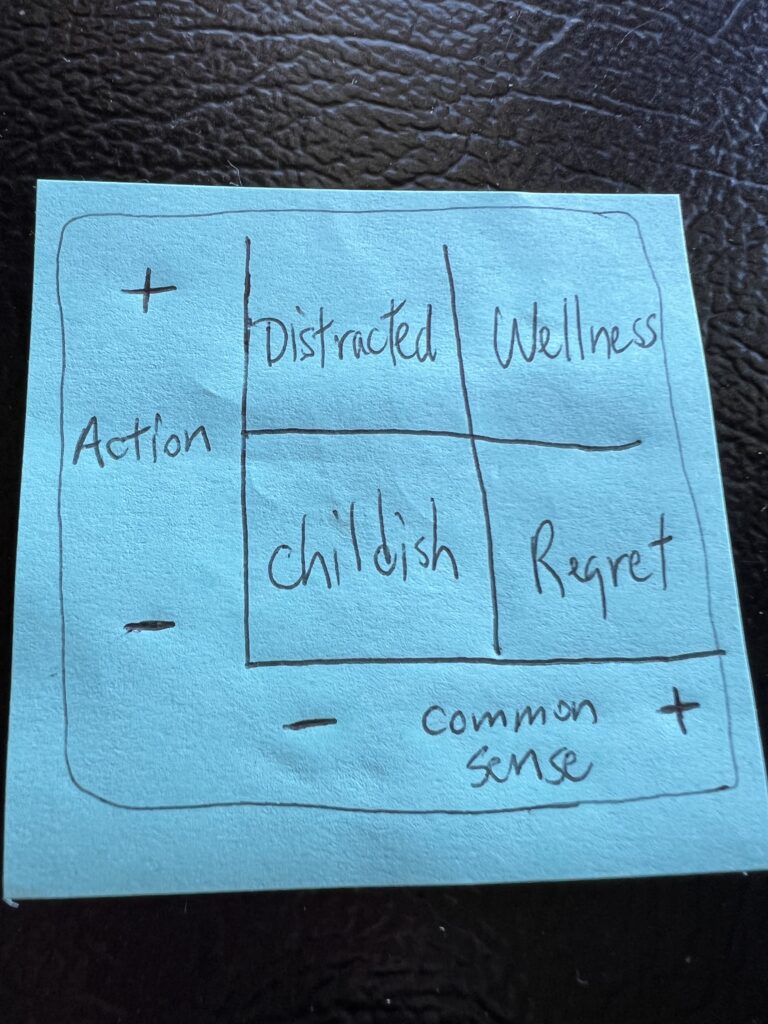 Two years worth of Covid-19, 2020-2021.
Sixty-two days in Glacier National Park in 2021.
A year's worth of disruption to our subdivision's safety and respectfulness, 2021.
Common sense says we should either be prepared for unexpected events or put structure and process in place to prevent unexpected things.
High common sense, right?
Low action means we get wakeup calls that can massively disrupt or dangerously damage the health of a world, a Nation, a subdivision, or an individual.
If you are unbalanced, your outcomes are mapped out on the post-it note photo above.
• • • • •
This website is about our MIND. To read today's post about our BODY, click here.