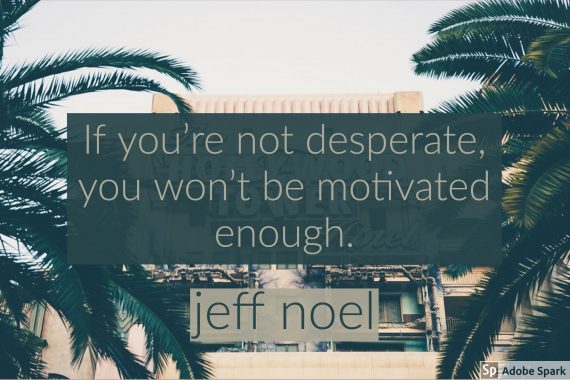 Motivation, deep motivation, is rare. Which is why it's so challenging to become a different, better person.
Without full-on conviction, our odds – of pushing through and transforming ourselves – are against us.
Seriously low odds.
Odds that never help anyone.
Please don't misunderstand, i get the high motivation we carry during the honeymoon phase of "wanting" to change.
But we have to acknowledge and accept that the number of people who actually reach and sustain lifetime change is in the single digits.
Odds are against us.
All of us.
Always.
This is not meant to discourage you.
It's meant to help you find what you need to do the thing you say you want to do.
Change careers.
Walk away from a codependent relationship.
Become an entrepreneur.
Reclaim your physical vitality.
Write and publish that book.
Travel.
Follow your heart.
Go.
•  •  •  •  •
This website is about our MIND. To read today's post about our BODY, click here.
If you want to stay on this site and read more posts from this Blog, click here.