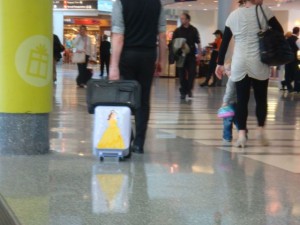 Most humans love to travel. There's something about travel that brings out the adventurer in all of us.
There are different types of travel:
Routine, day to day
Once in a lifetime
Business
Obligation (wedding, death)
Spontaneous
Award (prize)
Family tradition
Fantasy (day dreams)
We often dream of traveling more when we retire – when we have more time, more money for ourselves.
Today, I'm doing business travel.  Never thought life would lead me to a job that pays me to travel and give speeches to change the world.
Mid Life Crisis is reaching our lifelong destination and realizing, "This isn't what I wanted!"
Mid Life Celebration is reaching your midlife crisis and figuring out creative ways to turn it into the best time of your life.