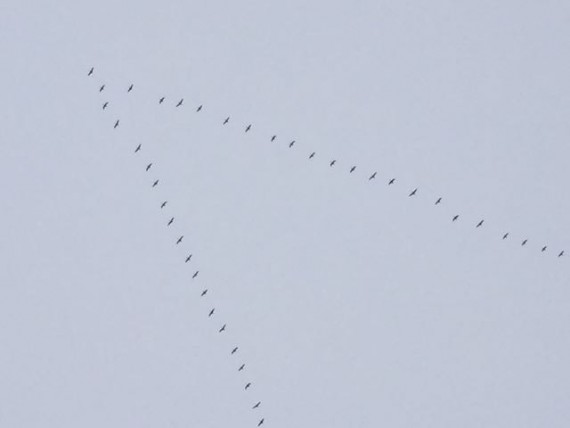 (photo: Looking up while running in Allentown, Pennsylvania, January 2015.)
Geese somehow know this is the most efficient way to fly. How? Instinct.
A simple, powerful question we should constantly ask ourselves:
Am I following my instincts?
The insidious midlife trap is that we default to intentions for the future, not action right here, right now.
Next Blog