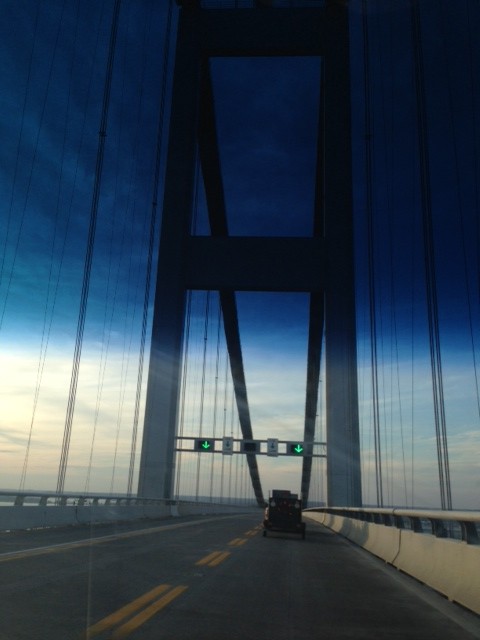 On that unseasonably warm, 67 degree December afternoon, realization hit me just as I began my 4.3-mile drive across the Chesapeake Bay Bridge: The funeral we were returning home from had told me all I needed to know about him.
He came from a tiny town that sits on one of those little fingers of land hanging out into the bay. A waterman and a carpenter by trade, he was laid out to rest in his favorite red and black checked, flannel shirt. We arrived an hour into the two hour visitation and we had to wait in a long line. After we sat in one of the pews to wait for the service, we noticed that the stream of people was constant. When the time came to begin the line was still long and the time was pushed back. Looking around the room I saw white faces, black faces, brown faces, and a same sex married couple. Fireman showed up in dress uniform, as he had worked with them as a volunteer EMT. He had loved them all, and the grief on their faces showed they loved him back. The minister told of the devotion of his daughters, who put their lives on hold to care for him and his wife, who stood by him for many years. He said that last summer, when he first went to their house to visit, the yard and driveway were filled with tables of food and it looked like the entire town was there to spend the day.
Looking out over the Chesapeake, across the water where he had spent most of his life, I felt cheated for not knowing him better. I envied my husband for sharing his DNA. Just hearing about him made me want to be the best person I can be. I wondered; what would any of our final farewells say about us?
Next Blog