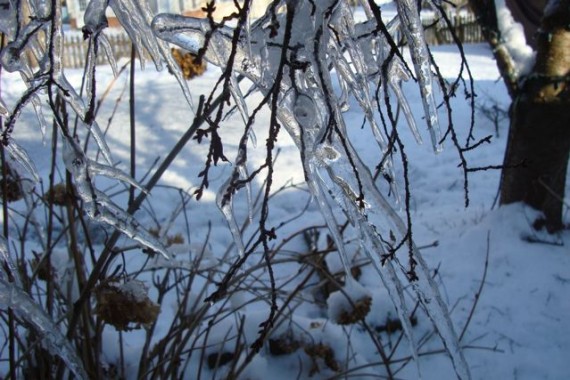 Police in Lancaster County, Pennsylvania, received a call during this week's ice storm. A man said his 90-year-old aunt could not be contacted, and could someone please check to make sure she was OK. He was not sure the name of the road on which she lived; he thought it was River Road, and she lived in a trailer. Power was out in that area, and she was alone.
Southern Regional Police Chief John Fiorill spent the next 4 hours navigating icy roads, downed power lines and fallen trees trying to find her. Areas near the Susquehanna River are dotted with mobile homes, which sit along winding, hilly, sometimes one-lane roads. Chief Fiorill checked all of the trailers in the township that he could find. Finally on River View Road, he saw a hand lettered, cardboard sign in the window of a trailer. It said, "Help Me".
Inside he found the woman, no heat, phone or electricity, bundled up in heavy sweatpants and socks and gloves, scarf and coat and hat. She had also bundled up her little dog, who was waiting to be rescued along with her. The police chief said he doubts if she would have survived another day. He contacted relatives, who were anxious to take her in with them but who had no way to transport her. So Chief Fiorill loaded the woman and her little dog into his vehicle and drove them to safety with her family.
Next Blog