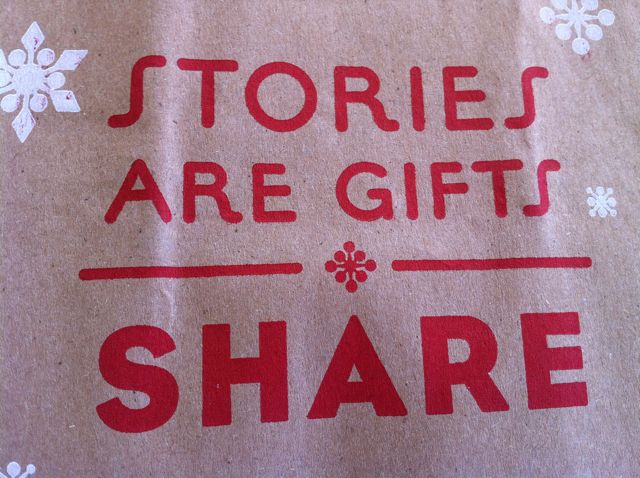 Amazing Grace, how sweet the sound…of Guest Blogger Lorie Sheffer:
"Do you know I'll be 100 next month?"
That's one of the first things my father's aunt asked me when I stopped by her house last week. Dad always takes an arrangement of Christmas flowers to her over the holidays, but since he isn't out and about yet I offered to do the honors. My brother runs into her from time to time and it always leaves him smiling. I thought I had better visit soon if I wanted a chance to chat. She was my grandmother's little sister. The physical resemblance, voice and mannerisms are striking.
Ruth lives with her daughter. They get out to restaurants and have their hair done in a salon on a regular basis. When my brother saw them they were at the grocery store. Ruth immediately told him that she does not need to use the scooter she was riding; she can walk, but her daughter makes her use it. Then she rolled her eyes and sighed. When she was in her early 90s she had a hip replaced because the arthritic one was slowing her down. She liked to travel to Florida to visit her granddaughter. One time on a visit there she found out the hard way that while a Jacuzzi is soothing for aching muscles, one cannot dump in copious amounts of bubble bath. Not too many years ago my parents ran into her at a First Night celebration in the city. She was ringing in the New Year wearing a glittering paper crown and blowing a party horn. She has slowed down since the wild days of her 90s.
I was struck by her appearance. While she spoke to me I just kept thinking, "You have GOT to be kidding me!" There she sat on her easy chair, wearing brown slacks and a printed ¾ sleeve knit top. She gets too hot for long sleeves. Always has. She likes that her bedroom has a ceiling fan. She also likes to watch the Home and Garden channel on her TV, but wonders why all of the really good Christmas movies are on so late at night. She was up so late watching movies the night before that she didn't get out of bed that day until noon. This made her giggle.
Ruth's birthday is mid January, and here in Pennsylvania that can mean anything from an unseasonably balmy day to snow, icy roads and bone chilling winds. Her immediate family will come to her home and celebrate the actual day, then in the spring they will have a much larger celebration. She jokingly suggested a dance party. Says she can probably kick higher than anyone there. To prove it, she kicked her leg out from her chair to a rather impressive height. Her daughter informed her that she may kick, but she would also end up on her rear end. With that, she smiled, put her hand on her hip and shot back, "WELL, Phyllis, I said I could kick higher than anyone. I never said I could stay on my feet. I'm sure someone would stand behind me and catch me!" And with that said, she let out one of her giggles.
Next Blog