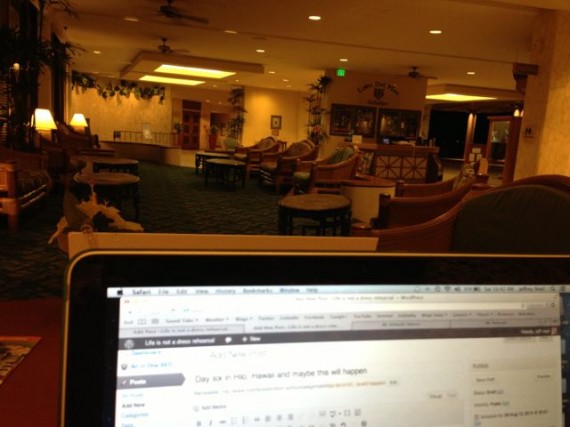 All posts are created fresh each and every morning, and this post was written in real time, in Hawaii, with four other posts – no different from any other day. The main goal of these blogs is to leave a trail for our Son (12) in case something bad ever happens to me.
Many of you know this and it's important to keep that vision in the forefront.
A life guide so to speak. Our Son may never read these posts. Or he may treasure them and re-read the ones he likes best.
I write knowing it could go either way.
Next Blog