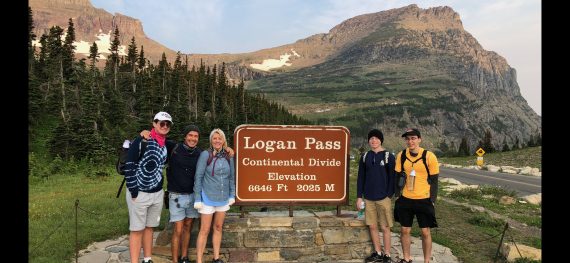 How do you feel about your son's readiness to take responsibility for researching college options, applying for admission, and handling college work?
About as close to perfect as a parent could hope to feel. He visited Bryant, Brown, Bucknell, Muhlenberg, George Washington, Goucher, Johns Hopkins, Rollins, and UCF.
Next week we visit Goucher for the third time (and fourth tour). This will be Cheryl's first visit.
We travel often for business but on a Family trip to Baltimore, i asked him to research some local colleges and schedule tours.
Goucher's cafeteria food, new and innovative freshman dorms, a new student center/cafeteria complex under construction, a deep sense of human diversity, proximity to Northeastern cities, and National awards for campus innovation all made his decision easy.
As i always tell him, "The best time to look for another option is when you don't need to."
He instinctively feels Goucher is it.
In a world where unlimited choices can paralyze our decision making, he is certain and unwavering.
Perhaps it was the upperclassman dorm option that requires a signed contract to not do drugs or alcohol – he thinks that is an incredible offering.
Values and commitment.
He's following his gut.
This is what great leaders do.
•  •  •  •  •
This website is about our MIND. To read today's post about our BODY, click here.
If you want to stay on this site and read more posts from this Blog, click here.